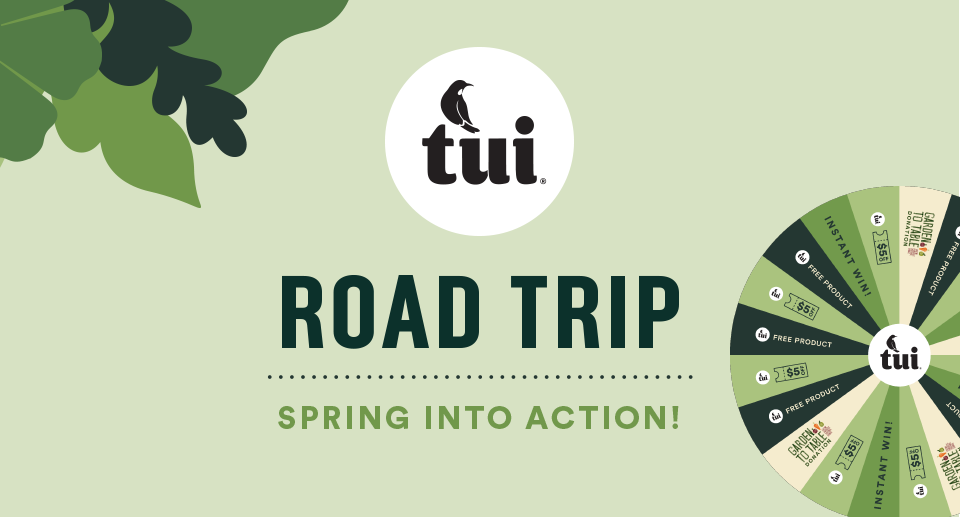 The Tui Team are hitting the road again this year and visiting even more stores around the country on our 'Spring into Action' Road Trip!
Come and visit us to chat all things gardening and spin our winning wheel for your chance to win awesome prizes to help you spring into action!
This year we've added 12 new locations to our Road Trip! There will be plenty of store vouchers, Performance Organics products, Garden to Table donations on your behalf, Tui merchandise and vouchers up for grabs.
NEW Tui Performance Organics harnesses the power of nature to deliver outstanding results through ingredients you can be sure are true to nature, just like the garden you're keeping. Organic ingredients that get great results - Tui Performance Organics range has everything you need to prepare, plant and nourish your garden naturally.
But don't just take our word for it, why not win some to try?
Check out our road trip itinerary! We'd love to meet you at your local Mitre 10, Palmers or Nichols. We will be there with a whole lot of prizes for you to spin & win!
Keep an eye out on our Instagram and Facebook for reminders. We look forward to seeing you!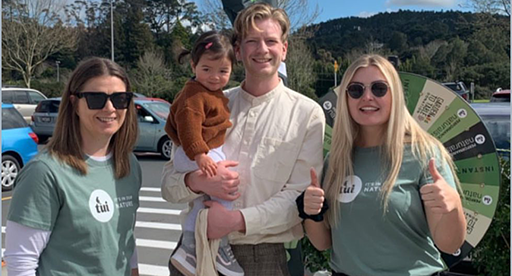 While we'd love to be able to visit every region in NZ, unfortunately it isn't possible logistically. We'll have plenty of chances to win on our website, Facebook and Instagram right throughout spring. Look out for other spring events held at your local garden centre or DIY store.
Check out the Performance Organics range here>
;