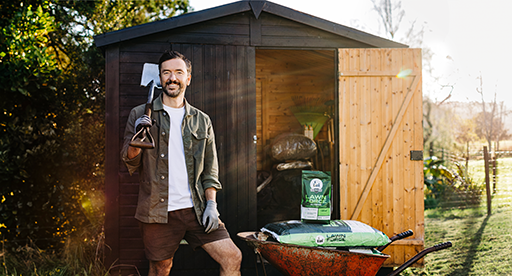 There is nothing quite like wandering barefoot across your backyard savouring the feeling of grass between your toes. A lush, green lawn really sets off a house and is the pride and joy of any keen gardener, like Matt.
This season Matt is springing to action to get his backyard sorted in time for summer cricket and entertaining! Follow his steps below for a lush green lawn that's the envy of the neighbourhood.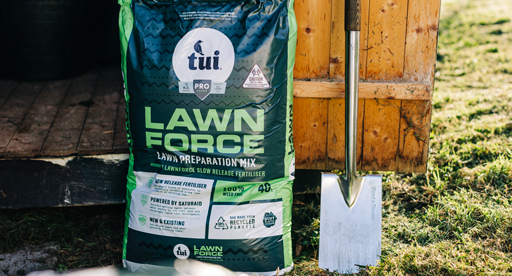 Prepare for sowing
Matt, is a self-confessed lawn lover who enjoys a top looking lawn. He doesn't mind spending his weekends tending to his pride and joy and spring is the perfect time for lawn maintenance. 
Matt's lawn has some established weeds and general wear and tear from the weather and pets over the cooler months. Now is the time to take action!
Before patching his lawn, he will prep the areas to give the lawn seed the goodies it needs to grow and best chance of success.
Clear away existing weeds and grass.
Apply a layer of Tui LawnForce® Lawn Preparation Mix 25-30mm deep to the patch.
Spread the mix and create a level compact area.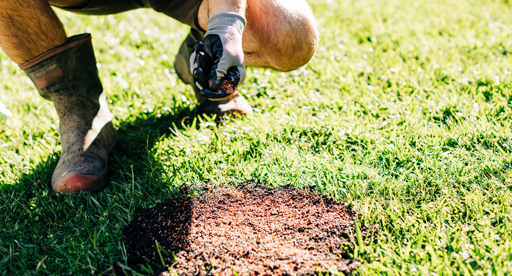 Patching
Using the conveniently sized pack of Tui LawnForce® Superstrike® Patch Pack Lawn Seed he will restore his lawn to its previous glory, by patching up the places that need it.
Matt watered the area before sowing and then sowed the seed at 25g per square metre, ensuring an even spread. He raked it in lightly to cover the seed, then watered lightly and will ensure it's kept moist while the seed germinates.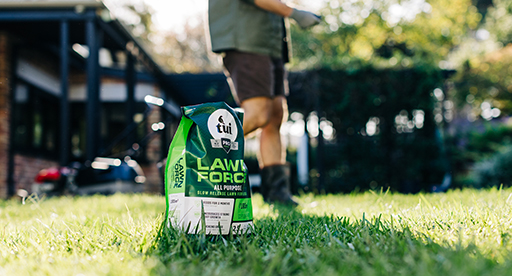 Feeding & greening
To boost and thicken up his lawn before summer, Matt is going to implement a feeding and watering regime so it's in tip top shape in time for hosting family Christmas. The best time feed your lawn is when it's actively growing in spring and autumn.
At the start of spring Matt has applied Tui LawnForce® All Purpose. Engineered with convenient slow release fertiliser prills. Tui LawnForce All Purpose feeds for three months without burning. The ProGrade formulation encourages strong root growth for improved drought tolerance, thickens grass for less weeds and is suitable for all lawn types.
As the weather warms Matt will start a regular watering regime, which is particularly important during hot, dry weather. Just be sure to check any water restrictions in your area.
He'll apply Tui LawnForce® Max Green Liquid with additional iron in November to green up his lawn pre summer entertaining.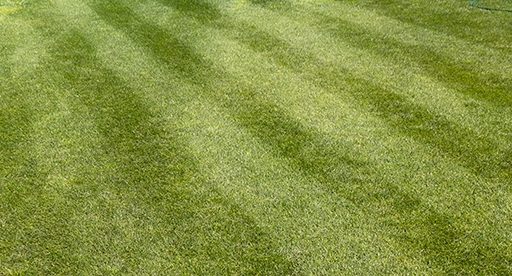 Mowing
Matt's keen to show off his pride and joy to family and friends and wants create some theatre by mowing stripes in his lawn. That's sure to grab the attention of neighbours and those visiting, post spring lawn care!
Simple but effective, stripes add some fun to your lawn. 
;