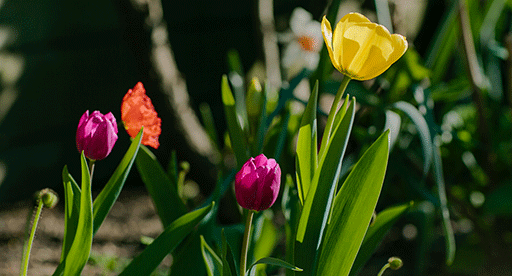 Autumn is the best time to plant and feed flowering bulbs for a splash of colour in your garden.
If you're getting a jump-start on spring and planting your bulbs now, we have put together our tips to ensure you have a stunning spring show. 
Top Tips for beautiful bulbs 
Most bulbs should be pre-chilled in your fridge until the desired planting time, just make sure not to store them with your apples.
When day light savings finishes is an ideal time to get your bulbs in the garden, and easy to remember! 
Stake and mark areas where bulbs are planted, this prevents you from putting the spade through them when you are digging the garden while they are hiding below ground over autumn and winter.
To give bulbs the best start, add a layer of Tui Mulch & Feed over the top of the area, this will keep the weeds away and keep the bulbs cosy over winter. 
Feed your bulbs when planting, when stems begin to appear, when starting to flower and when dying down with Tui Bulb Food and you'll be rewarded with stunning displays.
Generally bulbs can last for many years in the ground undisturbed with new bulbs forming from the parent bulb, until they get crowded and need dividing (autumn is the best time to lift and divide bulbs). However it will depend upon what bulbs. Daffodils are fine left in the ground but frost tender bulbs may need lifting and storing over winter and replanting in late winter, early spring.

For existing bulb plantings: lift and divide bulbs now if required, gently ease a fork under the bulbs, wriggle the bulbs out of the soil and separate the bulb clumps apart like you would a clove of garlic and then re plant into 

Tui Bulb Mix

 back into the soil.

If you have damp soils lift and store bulbs indoors over winter and plant them out in pots once the worst of the winter rains have gone.

After flowering, bulbs will naturally die down, and foliage will wilt and go brown. This is an important part of the life cycle. It is at this stage the bulb is storing food for the following season. If you cut the leaves off then flowering and bulb health will be affected for the following season.
Follow our Bulb Growing Guide here >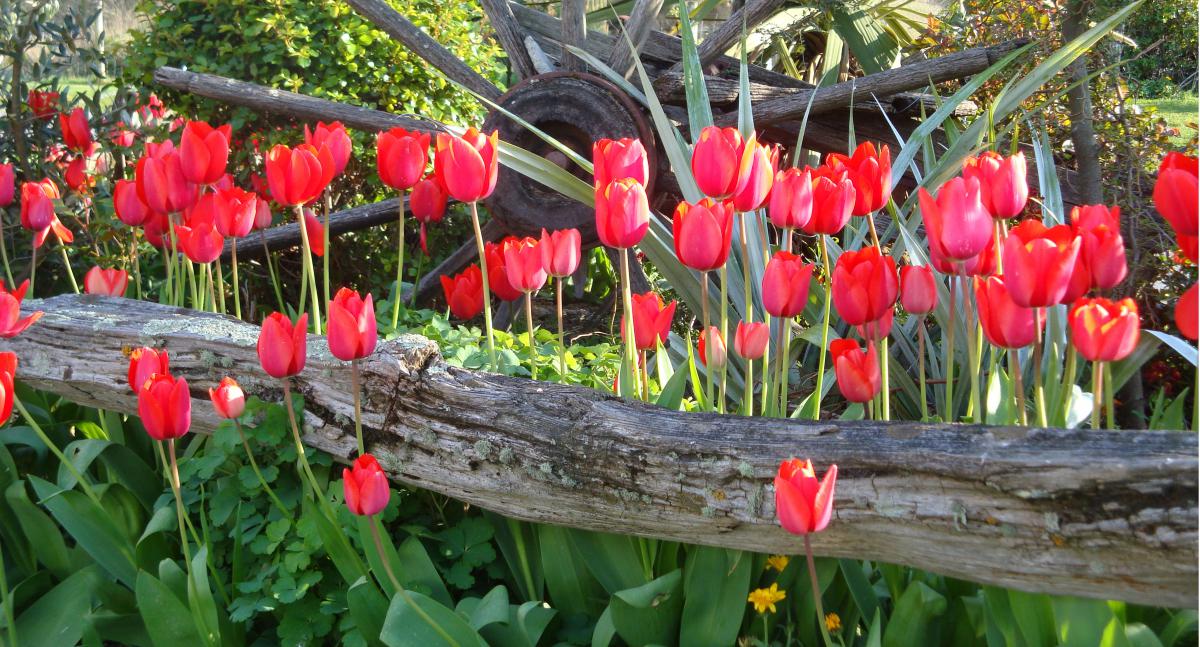 Prepare
Like building a house a good foundation is the key to success in your garden. The better the soil, the better your plants will grow. If you are starting with an existing garden bed dig in organic matter like Tui Sheep Pellets and compost to your soil. Then you can add a layer of Tui Bulb Mix, a free draining planting mix containing the right blend of nutrients to provide your bulbs with the best possible start and sustained growth throughout the season. If planting in pots and containers, fill with Tui Bulb Mix.
PLANT
The widest selection of bulbs will be available in store from mid-February to early April. Check individual bulb planting instructions, but in general plant bulbs to a depth twice the diameter of the bulb. Water your bulbs well when required and when shoots appear. Plant with ease using the handy Kent & Stowe Bulb Planter.
NOURISH
Feed your plants and they will reward you. Replenishing nutrients used by your plants ensures they will grow to their full potential. Select a fertiliser specially blended for your flowers like Tui Bulb Food, or use an all purpose variety such as Tui NovaTec® Premium fertiliser. Well watered, well nourished bulbs will have a better chance of keeping insect pests and diseases at bay.