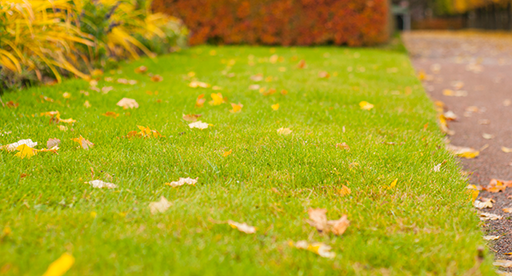 Autumn is a great time to get your lawn into tip top shape after a busy summer.
Follow our tips for patching, feeding and watering your autumn lawn.
SOWING THE SEED
Before sowing remove any unwanted weeds and grass. Add a 25-30mm layer of Tui LawnForce® Lawn Preparation Mix to the area to provide lawn seed with a base of essential nutrients and fertiliser. Choose a Tui LawnForce® Superstrike® Lawn Seed suited to your climate and lawn use. Sow seed on a fine day, rake gently to cover seed and water lightly. Spread seed with ease using our Tui LawnForce® Broadcast Spreader.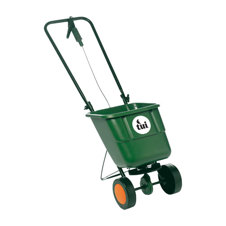 PATCH-UP
Restore your lawn to its previous glory by repairing bare patches with the conveniently sized Tui LawnForce® Superstrike® Patch Pack. Our Easycare blend germinates in as little as seven days in ideal weather conditions.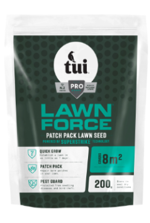 LIVEN & GREEN
Refresh you lawn to a lush, deep green colour by applying Tui LawnForce® Max Green liquid lawn fertiliser. Engineered with additional iron to green up your lawn in as little as three days, and essential nutrients for up to 12 weeks feeding.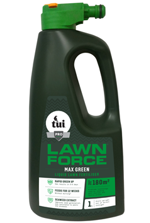 REVITALISE & THICKEN
Top-up your tired lawn with essential nutrients for a thick, healthy lawn with less weeds. Apply Tui LawnForce® New Lawns slow release fertiliser before laying lawn seed, or directly after seeding to encourage lush, thick, green growth. Once established, fertilise your lawn in spring and autumn with Tui LawnForce® All Purpose slow release fertiliser.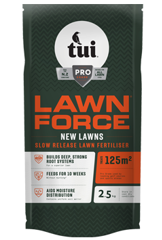 Eliminate weeds
Eliminate common broadleaf weeds such as onehunga weed, creeping oxalis, clover, dandelion and more from invading your lawn with Tui LawnForce® Weedkill Slow Release Lawn Fertiliser. Engineered for up to three months sustained feeding.
If moss is a problem in your lawn, check out our guide to treat and prevent it this autumn here